I found these cute reindeer hooks at World Market. They came in white or red. I know many of you are done with Christmas, but I just couldn't get everything posted! Plus, if you decide to make one of these racks, you might find the hooks on clearance. I love the after Christmas sales!
I took another board from my stash of old boards found in Charleston, SC, measured the spots to drill and added the hooks.
I haven't decided where I will use this. I might figure out a way to attach it to my fireplace mantel and use it next year to hold my stockings.
These hooks were a couple of bucks each. I bought the old boards in bulk, so this one is probably less than a $1.
The little felt red bird was made by my mom. I have six. I am sharing it, because I think these would be cute to remake...so many of you are super talented in the felt/craft area. I think it is funny that the clothespins she used were orange! She used to clip this to the limbs of our tree. I love to see the little things around my house that remind me of her...she was a sweet, sweet mom.
I perched the board on the molding in my
mudroom
. I am not sure where I want to drill holes for it...maybe my
shed
until next year!
Thanks for stopping by!
Click
here
to see resolutions, words of wisdom and good advice I have gathered and share with me any other great bits of advice!

Links: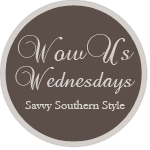 Pin It Now!